Connecting With Garmin
How to sync your SportTracks account to Garmin Connect
Uploading data to SportTracks from Garmin watches, bike computers, and the Index™ Smart Scale is extremely easy. You just need to enable our Garmin auto-sync feature. Afterward, your fitness data will be automatically uploaded to SportTracks without any manual steps.
Configuration
1. Select your profile in the upper right corner of SportTracks, then select the My Account button, then select the Sharing tab.
2. Click the Connect button.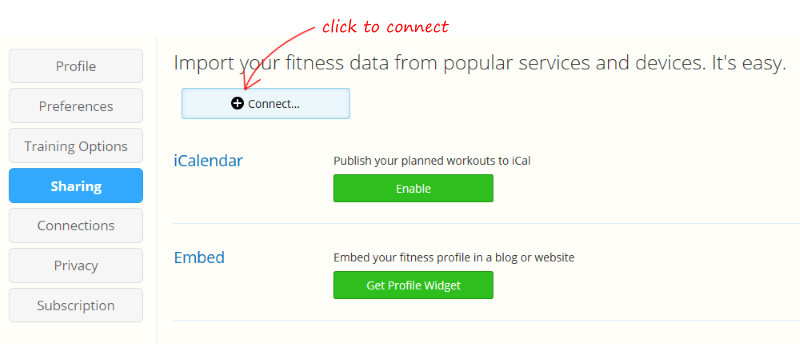 3. Select the Garmin Connect option.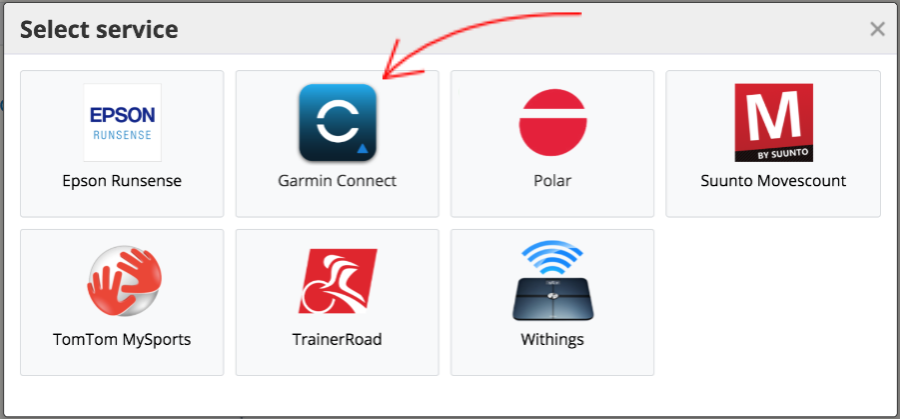 4. Click Allow on the Garmin Connect website to authorize SportTracks to access your account.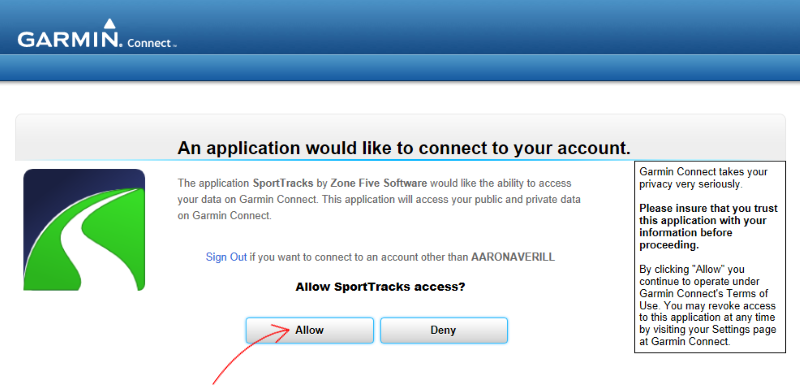 5. Almost done! To finish the connection click the Finish button on your Sharing page.
Note: If you're a new user without any workout history in SportTracks, you can also import your entire Garmin Connect history by entering your email and password. SportTracks will schedule your data to be slurped up some time in the next 24 hours.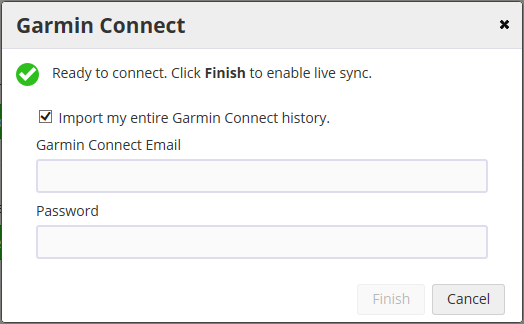 Deactivation
If you'd like to deactivate the sync feature some time in the future, go to the Sharing page and click the Remove button next to the Garmin Connect service.
Disabling other sync services
If you're currently using another service to sync your data from Garmin Connect such as tapiriik.com you'll want to disable it to prevent duplicate workouts. Find the sync service on the same Sharing page and click the Remove.
Technical notes
Our auto-sync feature uses the official Garmin Connect API.
When a workout is uploaded from your watch via WiFi, ANT+ or USB the Garmin Express app on your phone, PC or Mac will send the workout to Garmin Connect. Within seconds SportTracks.mobi will receive a notification behind the scenes from Garmin with the uploaded .FIT or .TCX file. At that point we take this workout file and import it into your log, the same as if you had done this manually.
~Enjoy