Advanced Pool Swim Analysis
Gain insight into stroke efficiency to improve your swim performance
Redesigned swim analysis features
Today we announce our entirely new, completely redesigned pool swim analysis features. If you swim with a watch that records strokes (Garmin Swim + 920XT + FR735XT, Suunto Spartan + Ambit3, + Ambit2, and others) these powerful features will unlock better performance. There is nothing like it.
To start, go to the workout details of any of your recorded pool workouts. You'll notice big changes: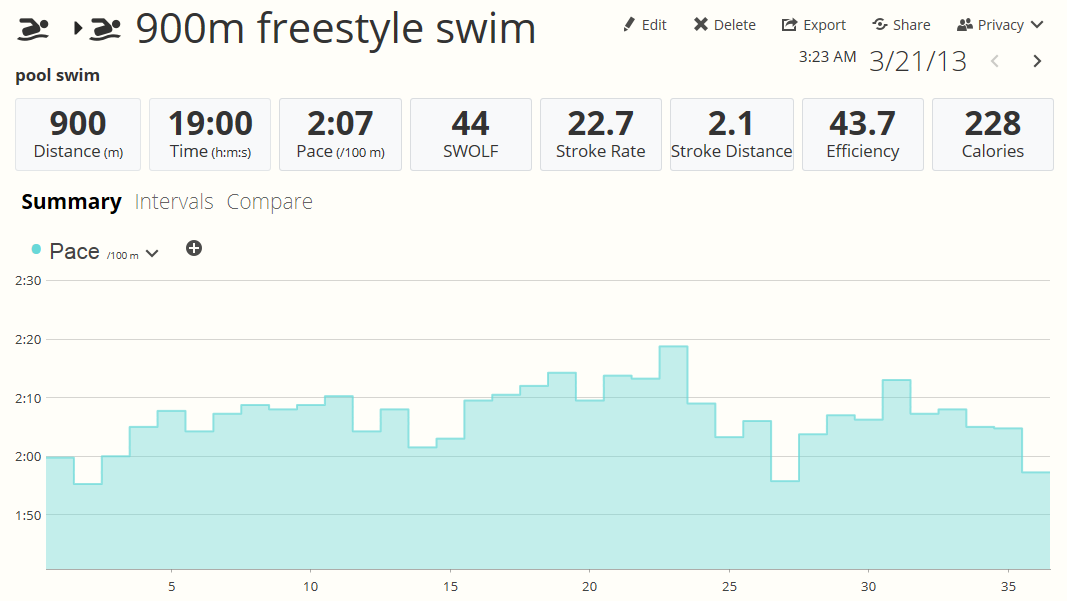 At the top, we're now accounting for your rests with accurate time and pace totals. Cadence has changed to Stroke Rate, and you'll also notice a few new fields: Stroke Distance, and Efficiency.
The old chart was tossed out – now we show one based on your pool lengths. The same metrics are available in the chart to see your data over your workout. The same multi-metric overlays are possible. Everything you're familiar with is there in a new and improved format.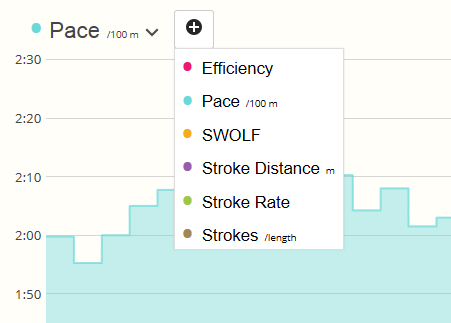 Move your mouse over the chart and get instant information on the pool length: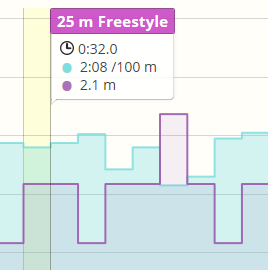 ...or click and drag to select a segment and summarize data for multiple lengths:
At the bottom of the chart we have two options for the x-axis: pool Length or Time.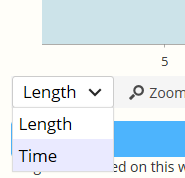 Just like your runs and bike rides, you can pick different markers to show: Intervals, or Sets: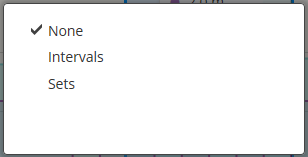 and whether you want to see your pauses: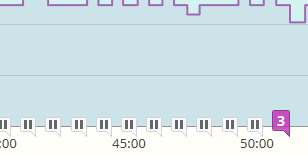 ...or choose to hide them if you want a chart without the clutter.
Getting the most of chart markers
You'll notice for pool workouts with different strokes, each interval is shown in a different color. Move your mouse over the marker to get more details, or click to select the segment. Below is a workout with drills – notice how easy it is to see which sections were done with different strokes (hint: that section with zero strokes and the brown "4" marker is the drill interval):

Below is a workout with lots of 100m & 50m intervals. I can get markers for each interval:

... but thats too much detail. So I can easly switch to the sets option to see the summary statistics for sets:

Notice how the app intelligently finds the sections of your workouts with the same stroke type and distance and figures out the number of interval repetitions.
Interval details
Moving over to the intervals page you'll see this has also been completely redesigned. You have the same options of detail for charts. Summarized sets:

...each interval:

...or you can see all the lengths separately if you're a fan of vertical scrolling:

Pauses are easily recognizable in the first column, placed in an efficient way between lengths so they don't take up any unnecessary space. Smart huh?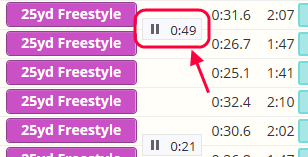 And the column customization features you know and love are here too. Just click the header to change the view for a column. For you stats geeks and accountants... just the numbers:

Or for you visual types, you can open a horizontal bar chart which helps you scan for unusual intervals:

All these numbers and charts almost make you want to jump in the water don't they?
Coming up next
We are really proud of our pool swim analysis view. Hopefully we've impressed you too. We couldn't have done it without the amazing feedback (and demands!) from our wonderful users.
We listened, took a look at the limitations of other apps on the market, and started to really think about and design a new way to analyze all this amazing data collected by new watches. Putting this power into your hands is our passion.
How did we do? Next week we'll do a head-to-head comparison with our competitors. We're pretty confident the results will blow you out of the water (pun intended).
Until then - keep on swimming.