Meet cyclist Jack Rebours
Competing on the international stage with patience and positivity
We hope you're enjoying balmy spring weather, bonus daylight hours, and fun times training and being active (if you're in the Northern Hemisphere, that is)! Ellen Moss, our Social Media Community Manager, had the pleasure of getting to know SportTracks athlete Jack Rebours this month. Jack is an up-and-coming cyclist who lives and trains in the Bailiwick of Jersey. Join us as we learn a little more about him, his goals and accomplishments, and his training routine!
Ellen: So Jack, let's start at the beginning. How did you get started in cycling, and at what point did you realize that you had a shot at entering major competitions?
Jack: I got into cycling in 2012 aged 16. My first real competition was the 2015 Island Games in Jersey where my best result was 4th in the TT. I travelled to Gotland for the 2017 games and placed 2nd in the same event. From 2016, I started the qualifying process for the 2018 Gold Coast Commonwealth Games. I was riding well in the Knight Classic Series and securing the results I needed to be considered for selection. It wasn't until mid-way through 2017 that I realized I had a real chance of qualifying.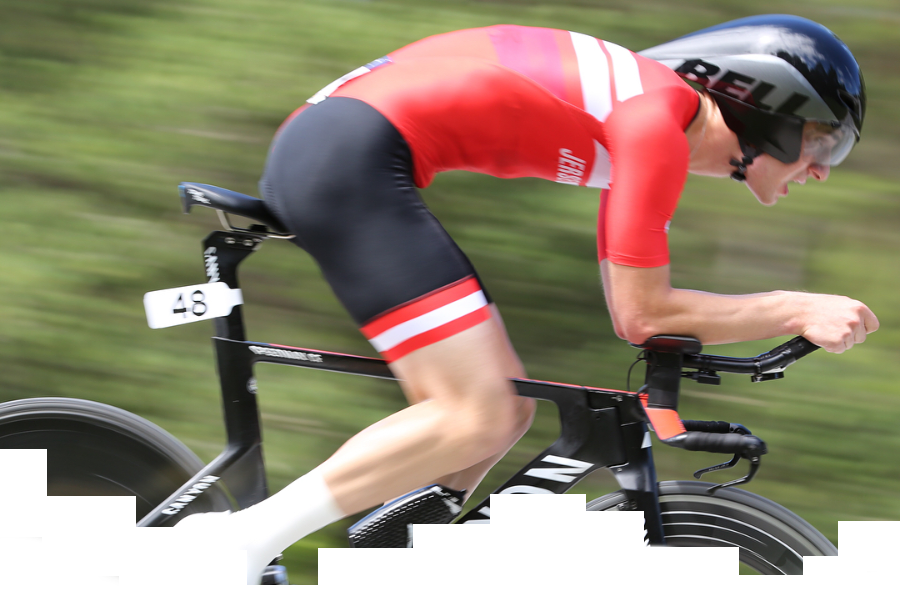 Ellen: Impressive! It seems that you've earned some very high-level results in a relatively young cycling career! We admire your hard work and talent in the saddle! When did you start using technology in cycling, and did it change your training and racing?
Jack: I started using a power meter after about a year of riding and it transformed my training. I was able to complete specific training sessions and use software to track changes in my power output over time and objectively identify areas for improvement. 
Ellen: Nice! Power meters are all the rage now! The parallels between your performance beginning to take off and the introduction technology and data-driven training are evident as we look at the trajectory of your career thus far! Do any training practices or techniques you've tried stick out as having made a real difference in your performance?
Jack: The training session that really brought me on was strength endurance hill reps. This involves turning a big gear at low cadence up a hill then switching to a lighter gear and pushing on for a few minutes over the top.
Ellen: Yikes! Hill work is always tough (I know I always dread it when it shows up on my training calendar!) but there's no denying that it's an awesome way to build strength and mental toughness to boot! You competed in both the individual time trial and road race at the 2018 Commonwealth games. Do you prefer one event over the other?
Jack: The TT was my preferred event. I didn't have the opportunity to do many road races in the lead up to the Games so the road race was always going to be more difficult to prepare for.
Ellen: You recently joined a cycling club in London. How will this benefit your training and racing?
Jack: I joined HJL, a London-based race team this year. The team is supported by Steve Coxshall who runs Hampstead Jazz Lounge, and now that the games are done I am looking forward to traveling to the mainland and racing regularly for the team at National B-level where the team has already proved to be successful. 
Ellen: Very cool! There's truly something magical about the camaraderie and accountability that come with the dynamics of a successful, cohesive team. We wish you and them all the best and look forward to following your training and races via SportTracks and otherwise! How does your coach use SportTracks in your training and racing?
Jack: I have found SportTracks extremely useful for tracking my training load and also for comparing efforts and monitoring changes in performance over time. The software also allows for you and your coach to comment on activities which makes communication easy. 
Ellen: Do you do any cross-training, and if so, what other sports do you enjoy the most?
Jack: I enjoy all sports! In the past I played a lot of football. At the moment I focus nearly all my time on cycling. I manage to fit in some core work but with work and recovery between sessions I don't have enough time to regularly participate in other sports.
If you keep working and stay positive eventually good things happen!
Ellen: Fair enough! We know that it's super-easy to get laser-focused on one particular activity, particularly at your level. Your core work routine is a great reminder to all of that it's important to pay mind to the little things to get the best out of your body for optimal performance. In your opinion, what is the most valuable thing the sport of cycling has taught you about yourself?
Jack: The most important thing that cycling has taught me is to be patient. If you keep working and stay positive eventually good things happen! 
Ellen: Patience, perseverance, and positivity are all very valuable virtues to have as an endurance athlete! It sounds like your head is in the right place, Jack! We're excited to see where your great outlook and perspective will take you next!
Many thanks to you, Jack, for taking time out of your busy life and training schedule to share a little about yourself with our SportTracks community! Keep up with Jack and his training here: (Insert link to Jack's blog, social feeds, etc.) Until next month, keep on trackin', friends!
Do YOU have an awesome, brag-worthy goal race or story you'd like to share? I would love to hear it! Please email us at support@sporttracks.mobi and tell us all about it.

Jack Rebours is a young cyclist from the Channel Islands who competed in the 2018 Commonwealth Games. He's a member of the London-based HJL Race Team, and is coached by Dr. Garry Palmer at Sportstest.
Cycling photo by Michal Lowthorpe Portraits
Article written by Ellen Moss, Social Media Manager, Zone Five Software Inc.