Pool Swim Editing
Control your swim data
Today we've released a new feature that lets you take control of your indoor pool swim data. This essential tool lets you correct pool watch glitches for missed turns, stroke detection, false or missed starts, and more.
To access the editing tools for pool swims, click the familiar Edit button you know and love on your workout detail page. When the edit page is shown you'll see a new Pool Details tab for pool swims.

At the top of the Pool Details page you can change the size and units of the pool length. If you're swimming in different sized pools and forget to set this before your swim, this can be a useful option to fix that.
Below the pool length details is a list of all the recorded pool lengths organized into intervals, with the rest time between each interval. The pool length list shows the stroke type, duration, and number of strokes. A bar chart lets you quickly see where recording errors happened.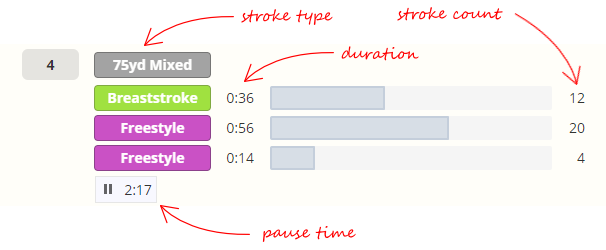 When you find the length you want to correct, click it to bring up a list of editing options. For example, if my watch missed a turn I can immediately find where it is because the time will be double and the bar will be twice the average length:

Clicking the length brings up the editing page, and I can click Split to break the length in half.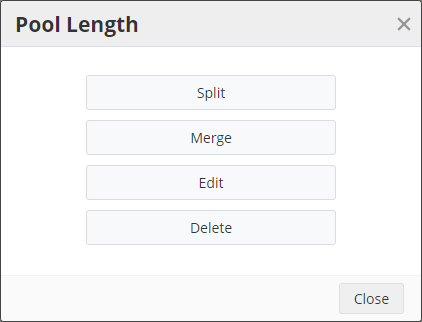 Similarly you can Merge two lengths if your watch messed up and detected a false turn in the middle as shown below:

Sometimes a pool watch will randomly detect the wrong kind of stroke. You can edit the stroke type by clicking the length and selecting the Edit option.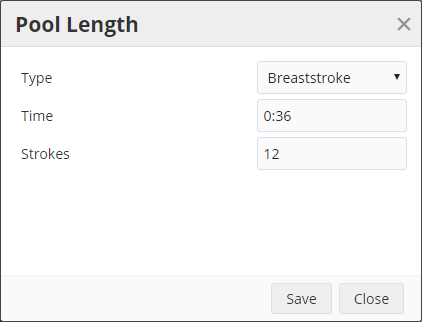 You can also edit the number of strokes or time if you need to make manual adjustments.
Finally if you need to remove an entire interval, change the rest time, or quickly change all the strokes in an interval to the same type, you can do that by clicking an interval row to edit it.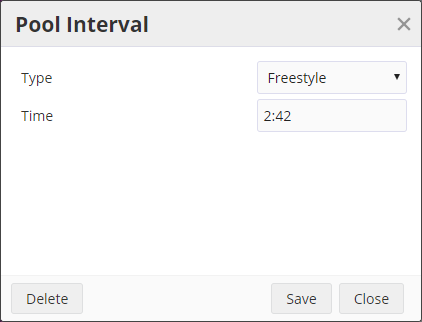 Conclusions
Modern watches do a good job of detecting turns and strokes while you're pool swimming, but they're not perfect, which can lead to inaccurate performance metrics and frustration. With these new editing tools you can take control of your data in the same place you analyze it. It's great!